Storm & Flood Damage Restoration in Dayton, OH
A powerful tornado, hail storm or flood can deal massive damages to an entire community in a very short span of time. Big storms that carry strong winds and lots of precipitation will punish even the sturdiest of residential and commercial structures in the Greater Dayton, Ohio area. When you are hit by a natural disaster or indoor flooding from an accident at your home or business, you need immediate assistance from our skilled professionals at Teasdale Fenton.
Our emergency teams are available on a 24/7 basis to assist in your hour of need. Day or night, even on holidays, we will dispatch our IICRC-certified technicians to provide immediate cleanup and perform restoration work that prevents additional damage to your property. For almost two decades, Teasdale Fenton has been providing cleaning and restoration solutions to customers in our local communities.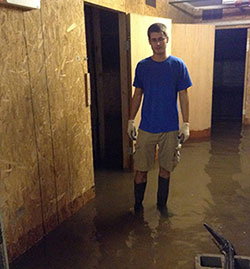 If your home or workplace has been hit hard by a storm in Dayton, OH and its surrounding areas, contact Teasdale Fenton immediately at 937-600-6717. We'll send a team of restoration experts to provide you with a free site inspection and a detailed cost estimate. We can handle everything from cleanup, water extraction and dehumidification to repairs and reconstruction. With our highly trained team, state-of-the-art equipment and decades of experience, we are your best bet for bringing your home or business back to its original condition.
Below is a list of property damages that you may encounter after a storm in the Dayton, OH area:
Roof damage
Uprooted trees
Broken windows
Downed power lines
Collateral damages from flying debris
Wiring damage
Appliance failure
Wood rot
Metal corrosion
Water contamination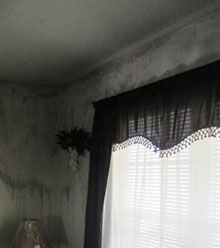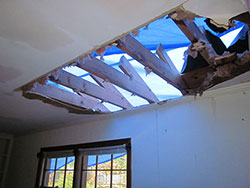 After a storm passes, the damage remains and the real challenge begins. Standing floodwater can trigger mold that is capable of destroying your home and threatening the health of its residents. When you face major clean-up issues following a severe flood, contact Teasdale Fenton and let us repair and restore your property in the Dayton, OH area.
Accurate Assessments Lead to Lasting Solutions
When your life and property have been impacted by flooding from a major storm, Teasdale Fenton will assess the damage and provide the most practical recommendations for dealing with it. We'll also deliver prompt service with insurance claim assistance so you can get your property and your life back in order ASAP. Our company has been helping customers throughout the Greater Dayton, OH area recover from life-changing water, fire and mold damages for almost two decades!
Trust Teasdale Fenton with your Storm & Flood Restoration Services
For years, homeowners in Dayton, OH and its surrounding communities have counted on Teasdale Fenton to bounce back from life's storms, both literally and figuratively. Our IICRC-certified crews will clean and restore your property and its contents back to mint condition after the nastiest flood imaginable. When you need our services, contact us online or give us a call at 937-600-6717 to get a free estimate or learn more about our services.