Carpet Cleaning Service in Dayton, Ohio
Teasdale Fenton is the trusted name in carpet cleaning for customers in the Greater Dayton, Ohio area. That has been the case for years.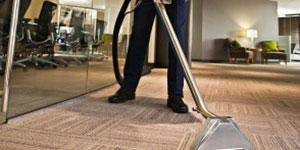 Trust is built on honesty, reliability and quality. Teasdale Fenton is known for all three. Our prompt, licensed cleaning technicians realize every carpet is unique, so we will apply the ideal approach to your situation. We will do a walk-through with you to identify high-traffic areas and select stretches that require a deep cleaning or spot treatment.
Teasdale Fenton is locally owned and operated, with almost two decades of service to homeowners in Dayton and its surrounding communities. Our IICRC-certified experts use the most advanced cleaning methods. They are our employees, not contractors, and will arrive at your door wearing a uniform and driving a properly marked Teasdale Fenton Carpet Cleaning and Restoration vehicle.
Regardless of whether you need to clean cut pile carpet, twist carpet or microfiber carpet, our trained crews can tackle any challenge, including pet urine and odor treatments. We also offer a low moisture/dry cleaning method for individuals who are allergic to chemical-based cleaners. Our low-moisture method, called encapsulation, is eco-friendly and very effective at removing dirt and debris from high-traffic or commercial areas.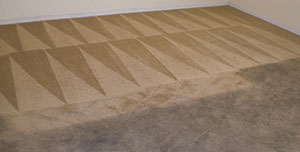 Encapsulation is an Effective Dry Cleaning Option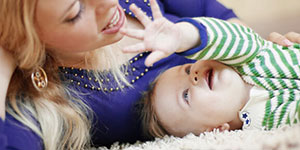 Encapsulation is an ideal choice for customers in high-traffic or large commercial settings who need to clean their carpeted surfaces regularly. As part of our dry cleaning approach, Teasdale Fenton will emulsify all the oil and physical contaminants within your carpet and surround each molecule with an acrylic-polymer barrier. That barrier prevents each molecule from reattaching itself to your carpet fibers while drawing it to the surface using controlled evaporation.
Many allergy sufferers prefer low-moisture carpet cleaning because it reduces chemical irritants and inhibits allergen growth. Low-moisture cleaning yields beautiful results and is cost-effective for the customer because of decreased water waste and a faster drying time. Encapsulation is also a "greener" cleaning option, leaving behind contaminated water waste as part of the process.
Cleaner Carpets Mean Better Air Quality
Dust, dirt, pet dander and other airborne irritants hide in your carpets and lower your indoor air quality. Poor air quality can trigger health risks for allergy and asthma sufferers, as well as individuals with vulnerable immune systems like babies and elders. The only way to ensure that harmful substances are removed from your carpets and air is to have a professional cleaning company like Teasdale Fenton use steam-cleaning methods to really penetrate your carpets and remove these particles.
Once our skilled technicians have finished, you will enjoy better air quality and your carpets will be free from dust, stains, odors and allergens.
Trust Teasdale Fenton with Your Toughest Carpet Cleaning Issues in Dayton Ohio
At Teasdale Fenton, our IICRC-certified cleaning crews have been trained to remove the toughest stains, odors and allergens from your carpets. No floor cleaning challenge is too big for our experienced professionals. Contact us online or give us a call at 937-600-6717 to learn more about our extensive list of carpet cleaning options and other services for homeowners and business owners in the Greater Dayton, Ohio area.