Commercial Carpet Cleaning in Dayton, Ohio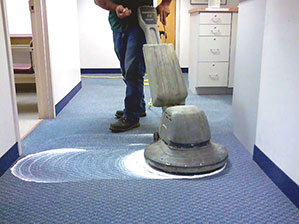 Regardless of the goods or services provided, customers tend to flock to businesses that emphasize a clean environment. The cleaner the office space, the better the product, in the minds of many consumers. That policy extends to your carpets, an area where
Teasdale Fenton
shines. Our IICRC-certified professionals have provided top-notch carpet cleaning programs to our customers in the
Dayton, OH
area for almost two decades. With our community deep-cleaning program, you have a partner you can trust for fair prices and prompt service. Teasdale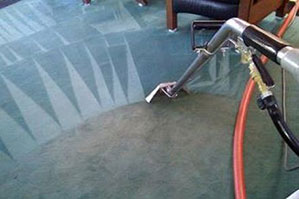 Fenton's licensed technicians bring the latest technology and expertise to our commercial carpet cleaning services. Our experts also excel at cleaning
tile and grout
,
draperies
,
upholstery
and
hardwood floors
. Our wide array of
specialty services
includes stretching and
repairing carpets and rugs
; pressure washing concrete; and de-odorizing to perfection with the latest hydroxyl technology. As your cleaning partner, next-day service is guaranteed. Some of our popular services include:
Truck mounted Butler System
Low moisture cleaning
Portable Extraction
Cubical wall cleaning
24-hour flood emergency
Furniture cleaning
We are Equal to Your Commercial Carpet Cleaning Challenge
Many of today's commercial buildings feature durable, attractive carpets to ensure proper comfort for customers and employees. For these floor coverings, the primary cleaning challenge occurs in areas with heavy foot traffic, sometimes on a round-the-clock basis. It can be difficult to clean carpets in well-traveled areas, but Teasdale Fenton meets the challenge with encapsulation, a unique low-water cleaning method that minimizes wastewater and allows your carpets to dry much faster after cleaning. Our low-water cleaning option will protect professional-grade carpets from everyday wear-and-tear issues, along with spills, dirt, dust and debris.
Our Emergency Crews are Ready to Help 24/7/365
When you face a water- or fire-related disaster, Teasdale Fenton has emergency teams ready to help any day, any time, seven days a week. We'll respond within an hour to get your situation back in order with and minimize downtime. Whether it is cleaning smoke damage or performing a water extraction, our team will work tirelessly to return your property to its original condition or, perhaps, even better. Our certified technicians deploy state-of-the-art equipment and procedures for fire damage and repairs, smoke damage restoration and water damage services.
Count on Teasdale Fenton for Your Commercial Cleaning Needs in Dayton
Teasdale Fenton has partnered with the renowned Butler truck-mounted system to perform commercial, high-scale carpet cleaning jobs. Our low-water, encapsulation cleaning services are ideal for your business environment. When you need our services, contact us online or give us a call at 937-600-6717 to get a free estimate or to learn more about our top-notch commercial cleaning services for our customers in the Dayton, OH area.